Looper
Size

W:17cm x H:9cm x D:4cm
スマートフォン、コンパクトカメラなどのデジタルデバイスの持ち運びに適した小型ポーチです。

"Looper" is a padded pouch suitable for carrying digital gadget such as smartphones and compact cameras.
参考価格 ¥6,600 (税込)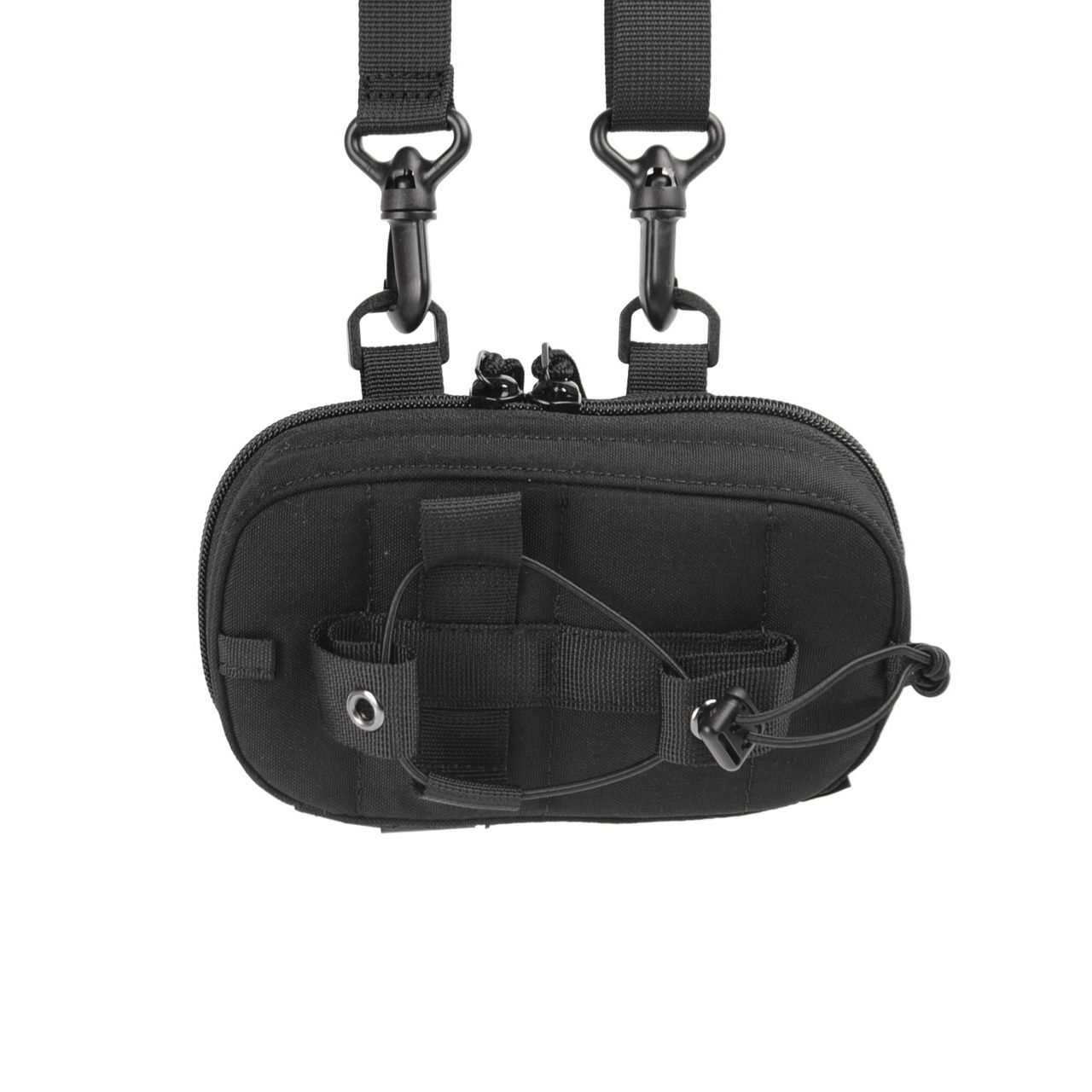 "Looper"をバックパック"Stealth"のショルダーストラップに取り付ければ、バックパックを背負ったままでもスマートフォンなどのアイテムを素早く出し入れすることが可能になります。

パッド入りの生地が収納物を衝撃から守ります。

もちろん単体でも、ショルダーポーチとして使用することができます。
A smartphone should always be within arm's reach even when carrying a backpack on your back.

"Looper" is compatible with the shoulder strap of "Stealth". Once it's attached, it can be used as a chest pocket for smartphones or compact cameras.

Padded materials protect the gadgets inside.

Of course, it can be used as a shoulder pouch.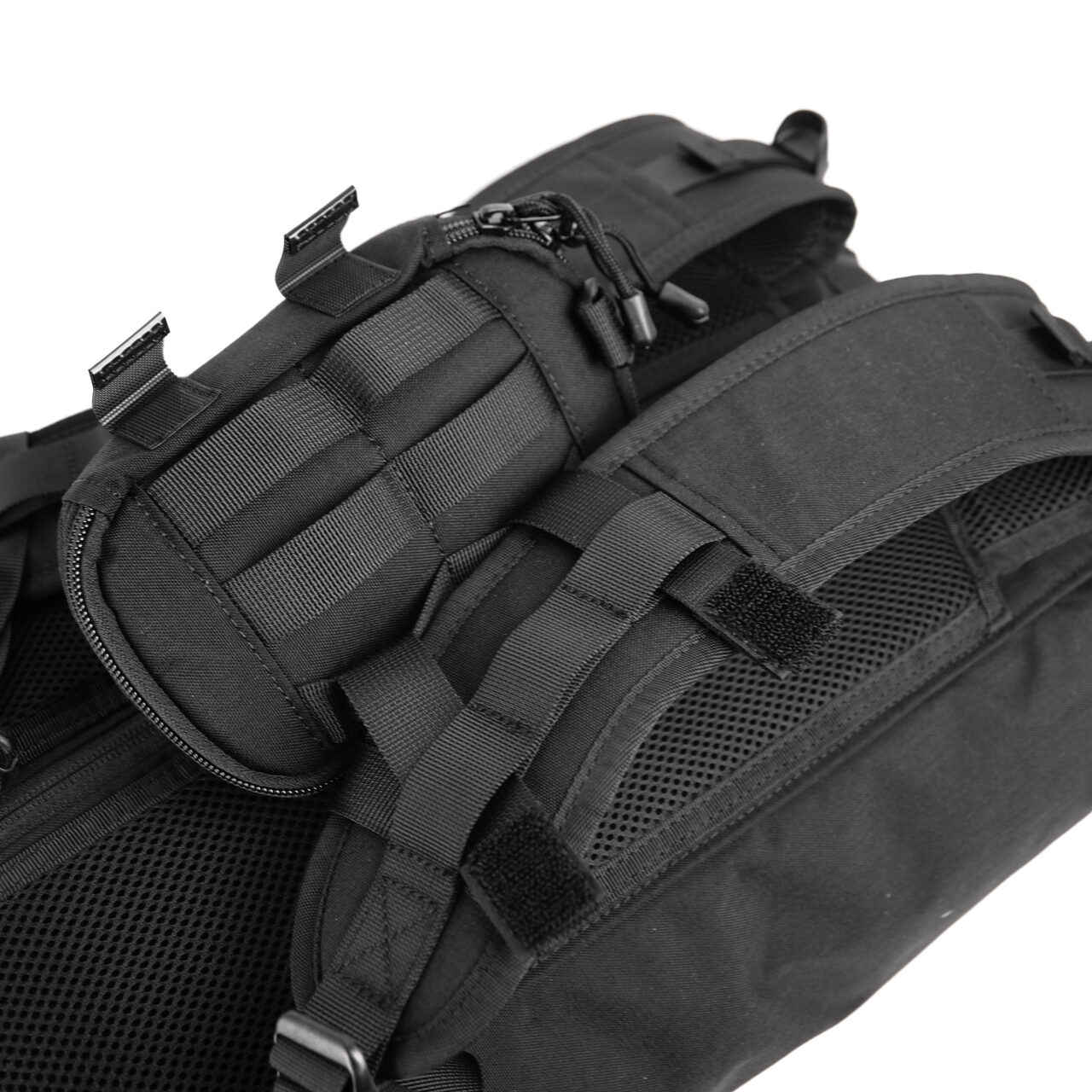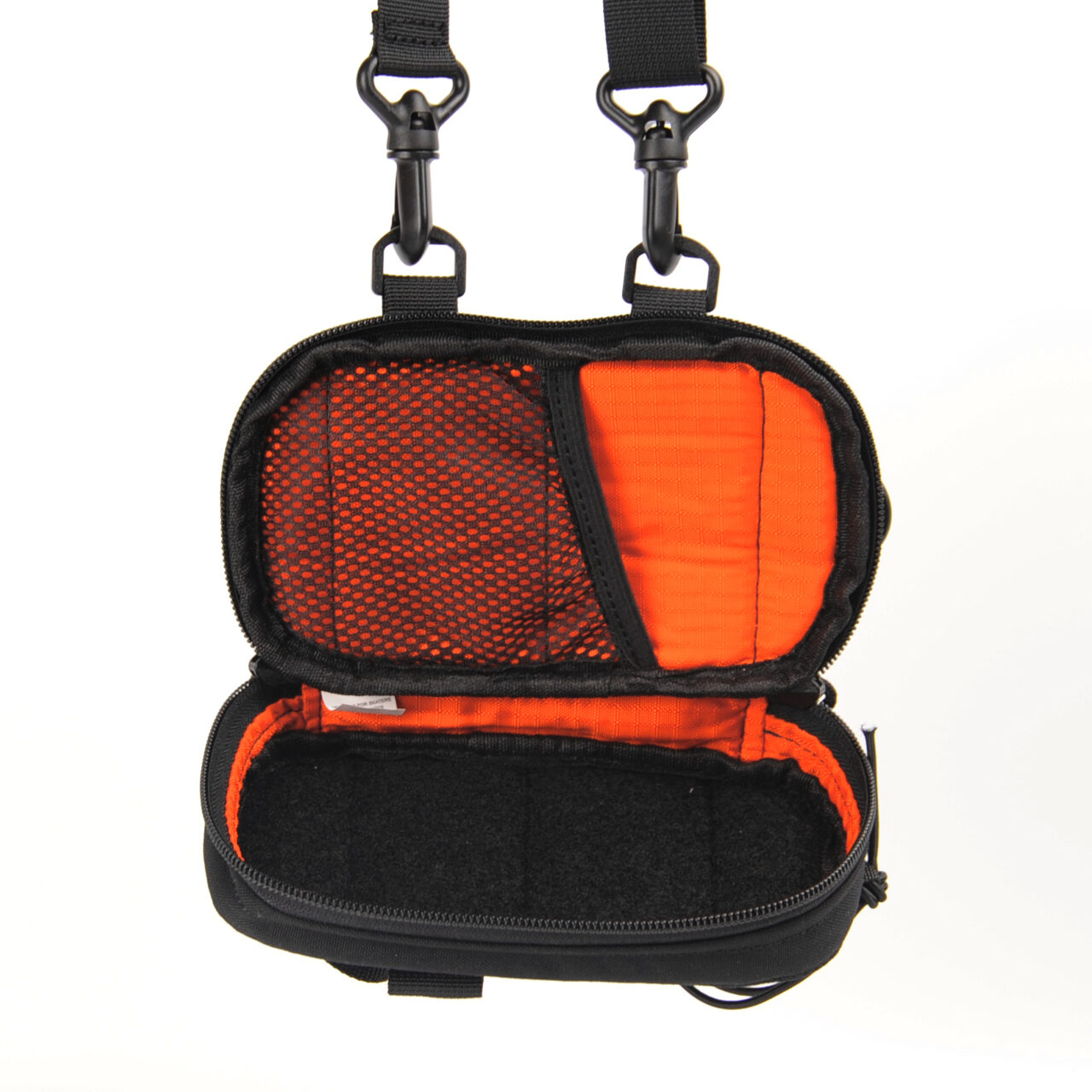 横使いのショルダーポーチにしてファスナーを開けたとき、本体がトレー状になるので、細かな収納物も落とすことなく取り出すことが可能。

The front panel becomes a tray when it's hanging from a neck and fully opened.

Good to handle tiny items, like replacing SD cards of your digital camera.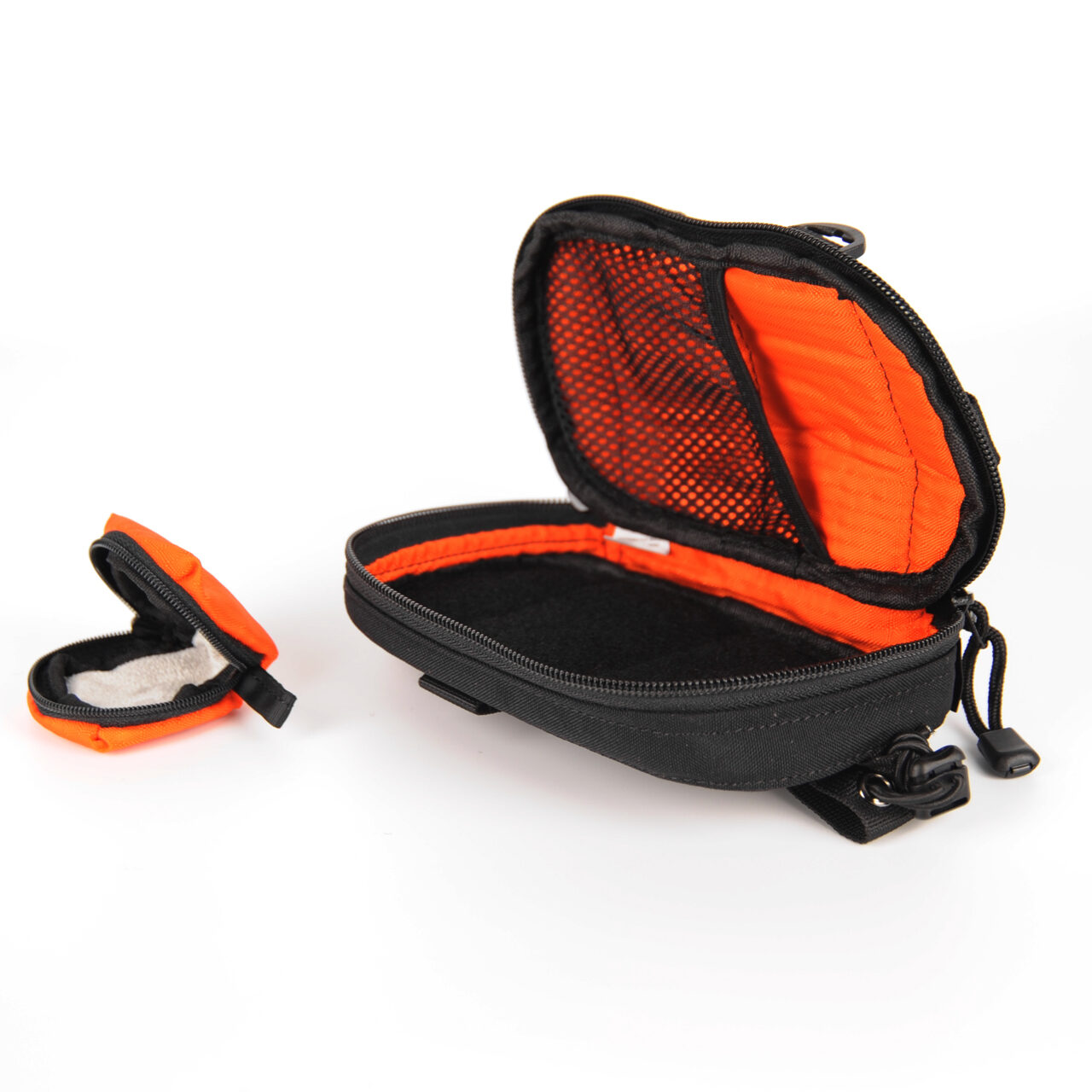 内部に付属の"Micro Pouch"は、マジックテープで自由な位置に固定。

A "Micro Pouch", which can be freely positioned on the inner panel, comes with.