Nano Wallet, Solid Colors
極限まで小型化された財布です。
カード、紙幣、コインを分けて収納することができます。

An extremely miniaturized wallet, which can hold bills, coins, and cards separately.
参考価格 ¥2,970 (税込)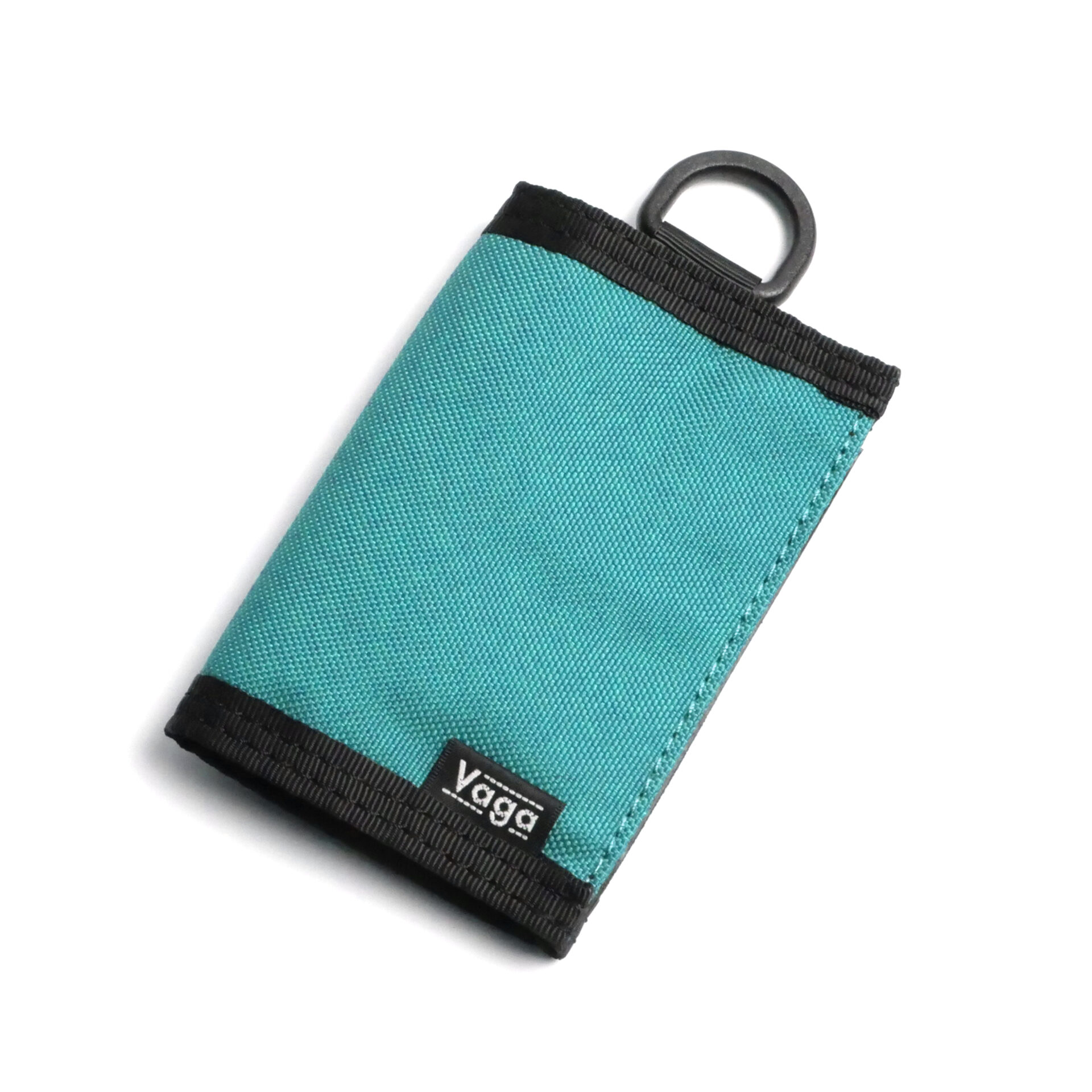 Black

Orange

Dark Olive

Slate Blue

Ice Gray

Camel

Turquoise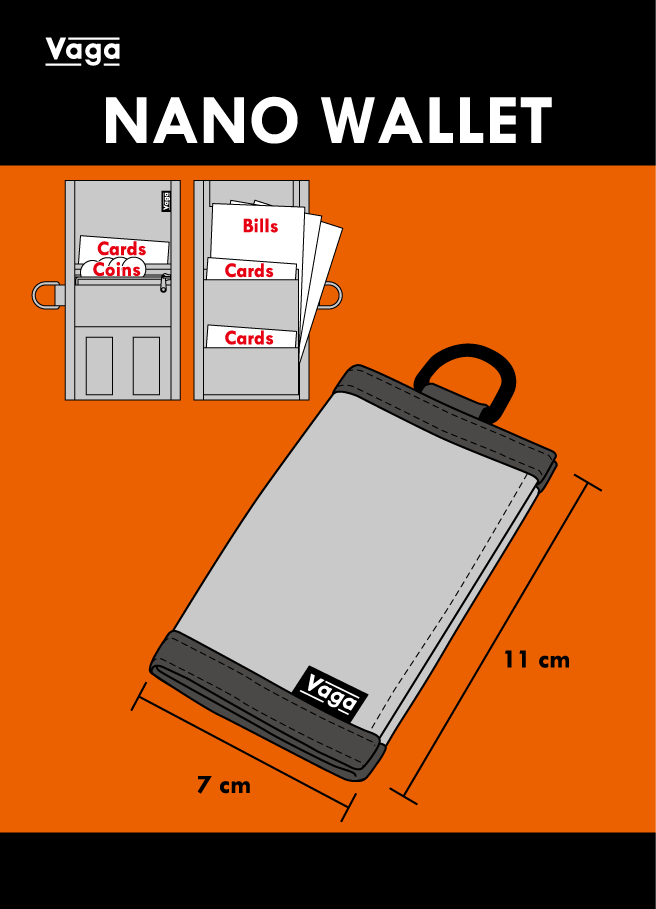 Vagaは2013年のブランド始動後まもなく、バックパックに続いてスケーターのための財布の開発に着手しました。

幾度とない試作を経て、ポケットに入れていても身体の動きを妨げない超小型サイズでありながら、カード、紙幣、コインを収納することができる"Nano Wallet"が作り出されました。

"Nano Wallet"は、三つ折りにした状態での幅が最小となるようミリ単位での修正を繰り返して設計されています。

また、カードなどを実際に収納しても厚みが最小限になるように、各所に最適な素材が採用されています。

Immediately after the launch of the brand and release of the first backpack, Vaga started to develop a wallet for skaters.

After making countless prototypes, Vaga finally created "Nano Wallet" which is extremely miniaturized while having essential functions of wallet to hold bills, coins, and cards.

To make it minimal when tri-folded with contents inside, this wallet is precisely dimensioned and suitable fabrics are adapted for each part.

One of Vaga's long seller items since 2014.